I thought people here would find this interesting.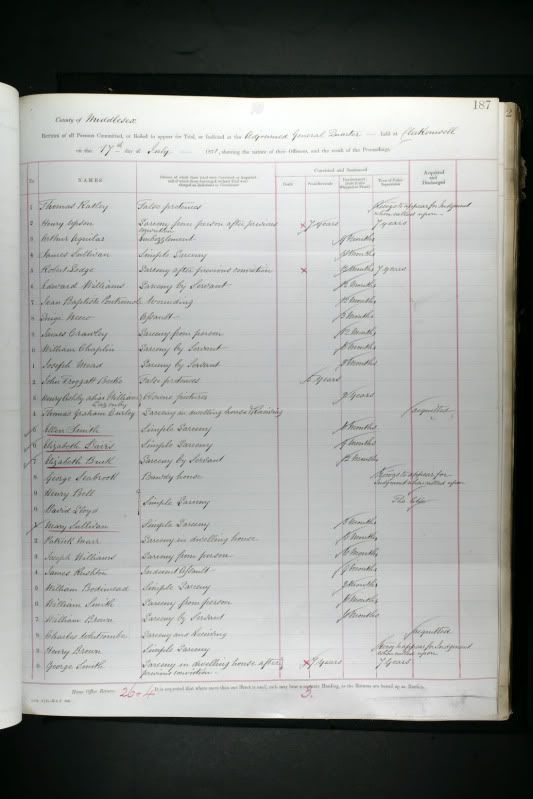 Line 3 of the second group of 10 reads:
Henry Ashby alias William Lazenby, offense: Obscene pictures, Imprisonment: 2 years. Date 17 July 1871. Location: Middlesex Clerkenwell p. 187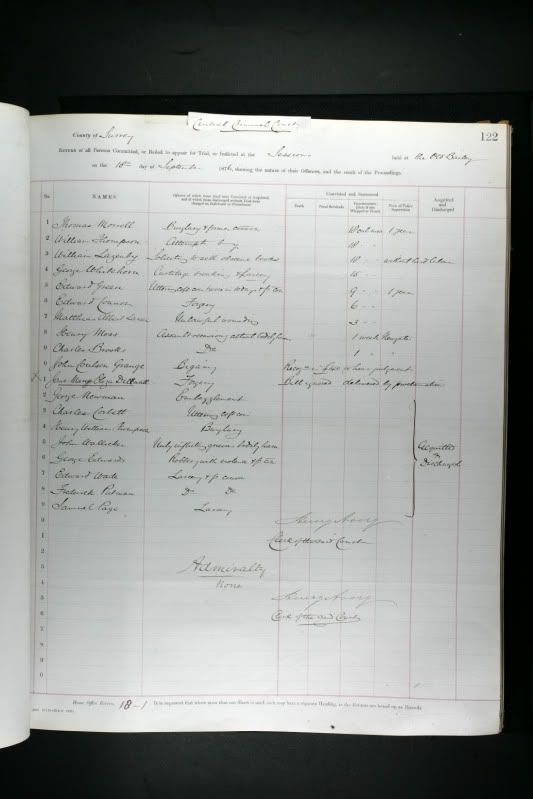 William Lazenby, Offense: soliciting to sell obscene books, Imprisonment: 18 months without hard labor. Date 18 September 1876. Location: Surrey, Central Criminal Court, The Old Bailey Line 3 page 122
They're from a database at Ancestry, England and Wales Criminal Registry 1791-1892.
I hoped it would display a bit better than it did. Sorry.